Sue Kerrigan and Jeanette Wheeler recently returned from a two week trip to Malawi, where they taught in two locations: Nkhata Bay and Mulanje.
The trip began with four days in Nkhata Bay, where Sue and Jeanette taught Created to Belong, Healing from Trauma, and our new Women's Health Seminar, which covers a wide range of topics including sex education. They had a strong turnout for all of the seminars.
Sue reported the following about those classes:
Created to Belong, July 10-11, 2017, Nkhata Bay
Forty-eight participants representing 15 different churches attended. About a half dozen people said that they had taught the class since we presented it last year. The class was enthusiastic, asked questions and participated gladly. Many students expressed their gratitude for EIM teaching the class and stated that they had learned a great deal about how children develop trust in their parents and in God. Bishop Peter Chirwa also expressed his gratitude for us coming many, many times.
Healing from Trauma, July 12-13, 2017, Nkhata Bay
We had 53 participants from 15 churches – Pentecostal, Baptist and Anglican. Many students had attended the class last year and wanted to review the material. I told the students that Linda would be working on a Master Class for Healing from Trauma and many expressed interest in attending that class if it was offered in Nkhata Bay. The material in Healing from Trauma was enthusiastically received. Students participated willingly and asked many questions. Students, as well as Bishop Peter Chirwa and Pastor Harrison Kamanga, expressed appreciation to EIM for bringing this class to them.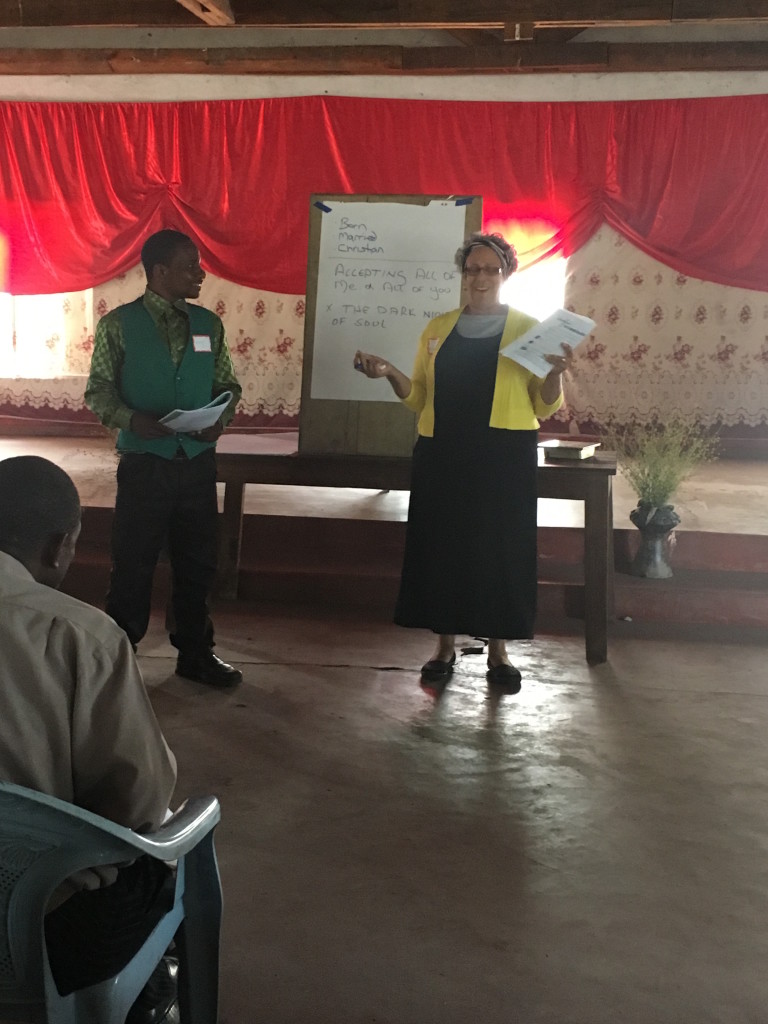 In both classes, participants and Pastor Harrison urged EIM to teach both Created to Belong and Healing from Trauma in the region of Kahonga, about 4 hours north of Nkhata Bay. This region of the country is closer to Tanzania and Tumbuka is the most widely-spoken language; Chichewa is not widely known. Even in Nkhata Bay, about 10 percent of the class asked for the book in English because they read English better than Chichewa.
Women's Health Seminar, July 13, 2017, Nkhata Bay
Fifty-three women participated in this seminar which lasted about two hours. I distributed the new Women's Health and Anatomy booklet at the beginning of the class and found that many of the women were distracted by the book as I taught. They were busy looking at the diagrams and commenting to each other as I tried to speak. I was planning on just asking for questions from the women, but they wanted me to teach through the whole book, which I did. Other than being distracted by the book, women showed great interest in the material. During the discussion of female genital mutilation, the women said that this does not happen in their area but that young women stretch their labia to elongate them. Women had some questions at the end of the discussion such as, "Do condoms cause cancer?"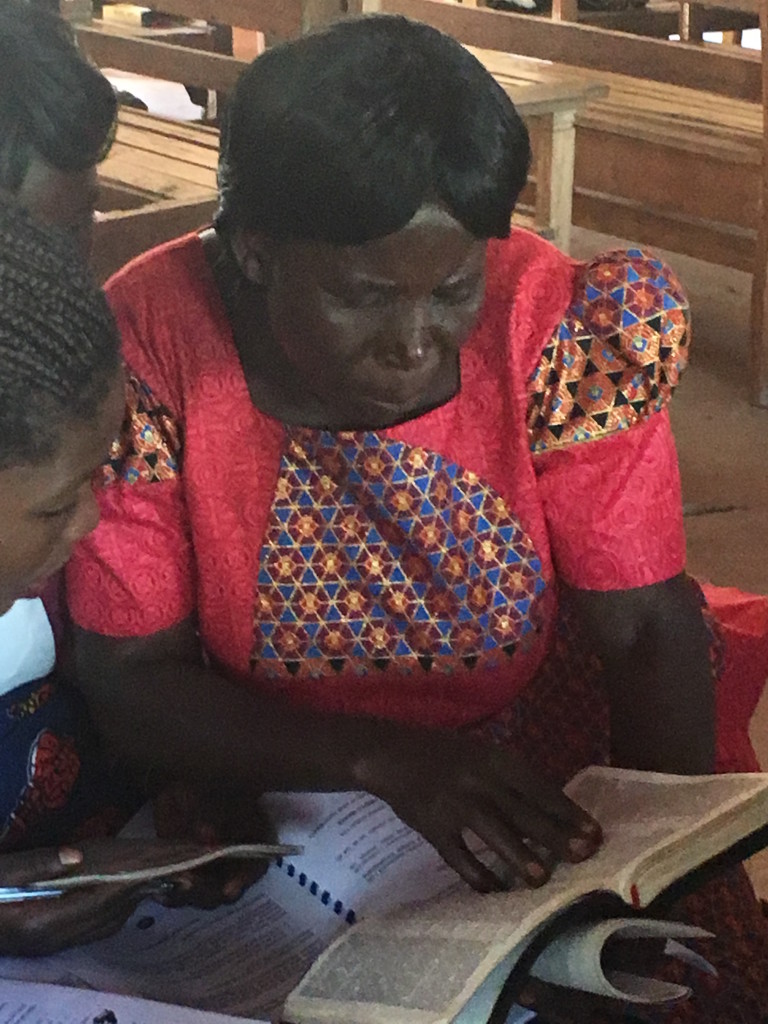 Sue and Jeanette traveled on to Mulanje, where they have been several years in a row. They again taught the Women's Health seminar, then a Created to Belong Master Class. Sue wrote the following:
Women's Health Seminar, July 16, 2017, Mulanje
We also presented the Women's Health Seminar in Mulanje, and 63 women attended. I only had 50 books, so Pastor Arnold will have more printed so all participants will receive one. I taught through the Women's Health and Anatomy booklet. Most women were quick to say that female genital mutilation does not happen in this area but were very curious to learn about it. I asked them about labial elongation, which had been mentioned in Nkhata Bay, and they had never heard of that practice. There were questions about bleeding during pregnancy and about amenorrhea. Passing out the books after the class was more practical than giving them out beforehand as the women were less distracted during the two hours of teaching.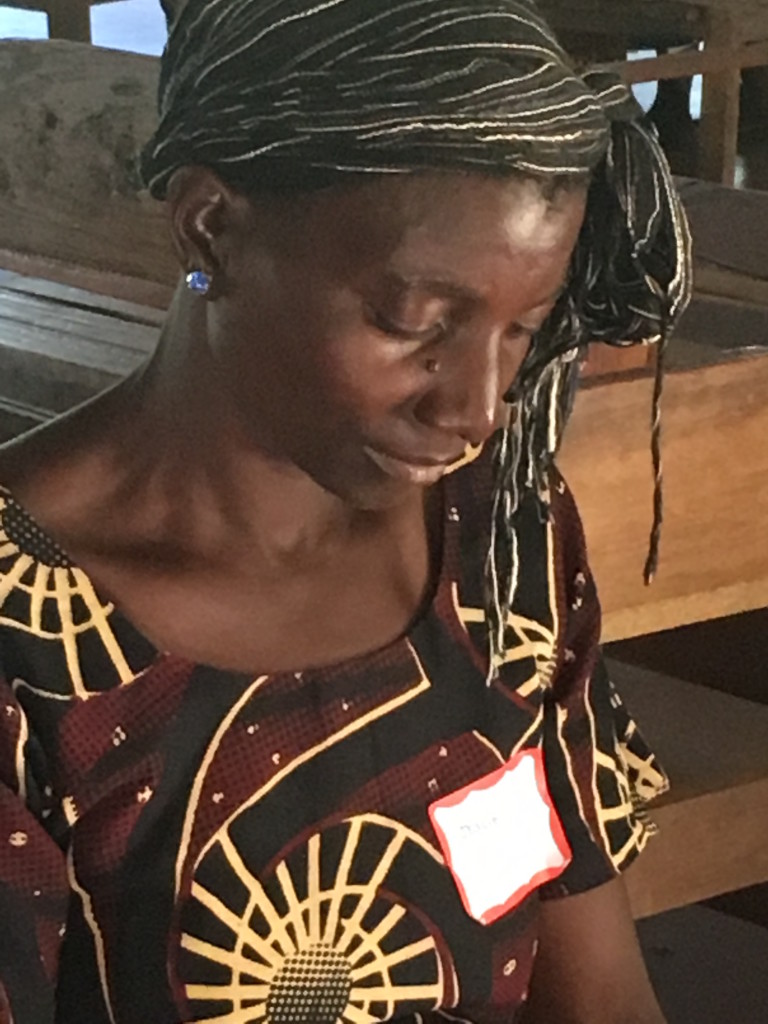 Created to Belong Master Class, July 17-18, Mulanje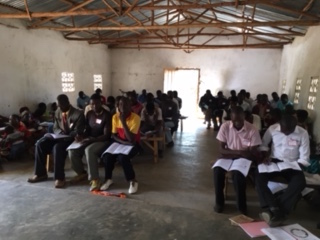 We had 75 students, representing 18 different churches, at our Master Class. About 10 students indicated that they had taught Created to Belong to others in the past year. Many of the pastors who were in the class last year were there again this year. I had students teach short sections of Created to Belong as part of the Master Class. About 35 percent of students who taught (time did not allow all students to teach) appeared to be competent teachers and sure of themselves in the subject matter. Others just read the material from the book. Some students made noticeable progress from day one to day two of the seminar. Students did well identifying the various teaching methods used. I told students that Linda was working on the Master Class for Healing from Trauma. Most of the 75 students said they would be interested in that class.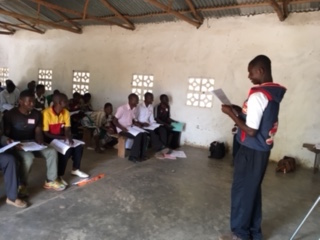 Pastor Arnold commented: "We had good seminars and the feedback is quite amazing for both the women's health and the master class. Thank you for everything."