Linda Ikeda and Sue Kerrigan are back in Malawi this week, seeing first-hand the effectiveness our "train the trainers" model. Linda reports that she and Sue, along with new partner Ann Lo, have visited ten villages in two days, where graduates of the Created to Belong and Healing from Trauma workshops have trained others. The response has been incredible.
Countless caregivers in these villages, which have been decimated by AIDS, hunger, poverty and drought, now have the tools to understand trauma, and its impact on attachment, and how to care not only for orphans but for themselves. Linda wrote that she can't even count how many people have experienced the training because those who go through it go on to teach others.
Linda reports that a highlight of the trip was listening to those who've experienced the training: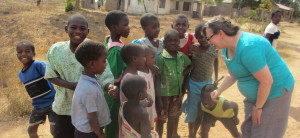 "At each village the participants greeted us with singing and dancing and they carried our purses and backpacks for us. We gave a five-minute greeting and then asked them to share with us about what they learned made a difference in their lives. Several remarked that they never knew that babies and children had needs. One grandmother told us that she no longer calls her grandchildren names like "dog" but now treats them with respect, i.e. eye contact and listening," Linda reported.
Other participants told how the training had changed their families, and their relationship with God:
"I thank God because of this book," one woman shared. "I was struggling how I can take care of children, how to have good relationship, how to sit down and talk to them. I am having good relationship with my children now. I see there is a good relationship between me and my God."
A pastor from another church told the team about a rather remarkable transformation in the way he related to children:
"I learned how to behave as an attachment figure. The child depends on the parent, but not only parents, but to God. In the past, we did not know, we didn't understand children, we thought they were misbehaving, so we would discipline them by whipping them. We understand now that children have needs. If parents can meet the children's needs, they can learn to trust us. If our children learn to trust us, we can trust God."
"It went on and on," Linda said. "I was just so amazed how many understood the concepts, even about brain development."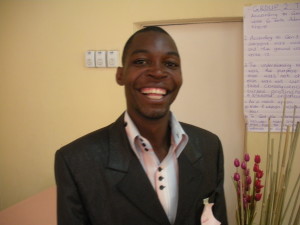 Much of the work in Malawi has moved forward because of the work of Arnold Mphulupulu Phiri, a pastor from Blantyre, Malawi, who translated the Created to Belong workbook into Chichewa, the language spoken by most people in Malawi. He has served as our translator in Malawi for several years.
Arnold accompanied the Empower group, which is also conducting a "Master Class" for both seminars while in Malawi.
"Arnold is pretty amazing and I think we are all amazed at what God is doing!" Linda says.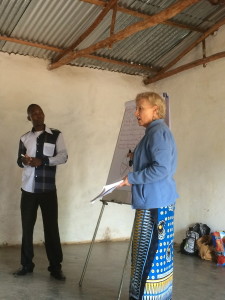 At the Master Class, those who have already taken the class in previous years can receive training and coaching on how to teach and present the materials, and share it far more easily than our team could do themselves.
About Ann Lo
Team member Ann Lo is a new Empower partner accompanying Linda and Sue in Malawi. She is doing some of the teaching at the Master Class. Her husband is a pastor to a church in California, and they also have a ministry in China.
"She wants to take our materials to China," Linda said, "but she wanted to see first how it is done oversees. She's creating an adult Sunday School curriculum for the Chinese church based on Created to Belong."
Ann currently teaches at a Chinese seminary in Santa Clara County.
Please pray for safe travels and effective communication in the seminars. To make a contribution to help offset the cost of this trip, translation and printing of the workbooks, click here.