It's not too late to make your tax-deductible contribution to the Empower Year-End fund. Make your gift by Dec. 31, and you can make a difference for families around the globe–especially women and girls.
In our travels (we visited five different countries this year), we often talk to people who are losing hope–whether because of trauma, or because of difficult marriages, or disintegration of families. Our training addresses both of these issues, bringing healing and restoration.
When you give to Empower, you provide hope and practical, biblical help to families through out New Man, New Woman, New Life seminar. Our teaching brings the healing truth of mutual respect and biblical equality to people trapped in patriarchy and unhealthy hierarchy that hurts men, women and families. Their relationships, and their lives, change dramatically as a result. Check out this video for just a quick glimpse at how our training impacted one woman:
In certain cultures, even Christians believe that women are property, that men should not listen to their wives, that men can and even should "discipline" their wives and rule over them, and that women are to blame for sin in the world and cursed by God. Parents believe that beatings are the only way to get a child to obey them, although they often favor sons over daughters to the point where girls are more likely to be malnourished or abused. The Empower training offers Biblical truth about men, women, marriage, and family, and it transforms them.
While our training helps both men and women, it changes life for women and girls dramatically. Because their status is often so low, it is girls who see the most profound change in their circumstances as a result of their parents going through the training.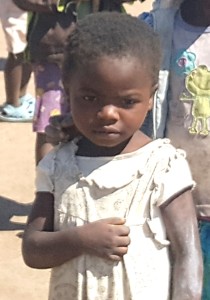 Further, through our Created to Belong and Healing from Trauma seminars, we train caregivers and those impacted by trauma (whether of loss, disease, grief). We help orphan caregivers to know how to deal with the emotional and spiritual challenges the children in their care experience. We also help those directly affected by trauma to move toward wholeness and healing. Because of the realities of war and disease, women are often victimized. Again, our training brings profound change for the better for women and girls.
Make your donation before Dec. 31 and you'll be able to deduct it from your 2017 taxes. You'll also know that you are making a difference for girls around the globe.