By Frank Michael Tweheyo
It is one thing to present information. It's quite another to see people repent, and promise to change, based on that information. But that is what happened in Tanzania when our team traveled there recently.
How does information lead to transformation? The Empower method engages small group study and discussion, in which participants are invited to study the Bible for themselves, to wrestle and even argue until they come to a conclusion. That certainly happened in Tanzania—and the changes in these participants (mostly clergy) are profound.
From 25-28th September, an Empower team comprised of Empower Missionary Wayne Pelly and Africa Program Director Frank Tweheyo  conducted the first Empower training in Dar-es-Salaam, Tanzania. This followed the EFOGE (Ekklesia Foundation for Gender Equality) annual conference the previous week in which Wayne and Frank, on behalf of Empower, were plenary speakers. 
Here is Frank's report: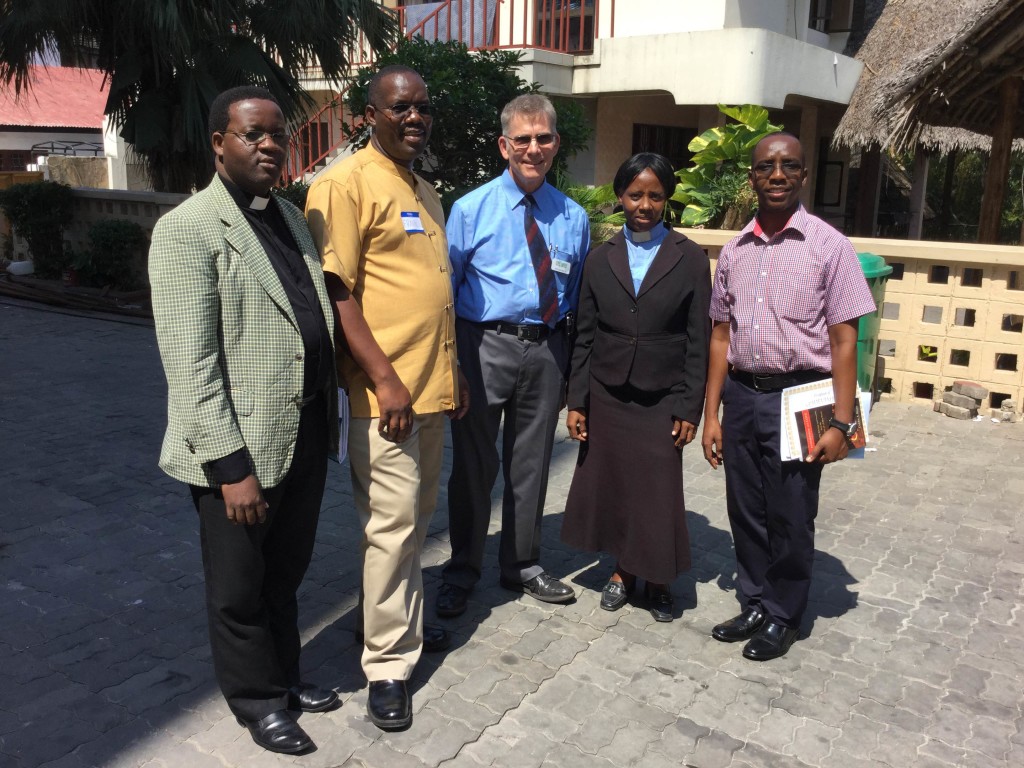 The papers presented by Wayne and Frank, based on the New Man New Woman New Life manual, were very well received. These papers gave a biblical antidote to questions raised by various speakers at the conference. We are grateful to Carrie Miles who put together this manual that continues to transform the world!
The New Man New Woman New Life training was organized by Eliya Wilbert Musa, who is the country coordinator for EFOGE, and also with the American Embassy in Dar-es-Salaam.  He invited a high caliber group of about 38 church leaders from various religious backgrounds including Anglican, Methodist, Moravian, Assemblies of God, and others which belong to the Christian Council of Tanzania, to attend this training. Participants included ordained clergy (biggest number), Mothers Union leaders (including the wife of the Bishop of Dar-es-Salaam Anglican Church), and various leaders of high caliber in churches around the city.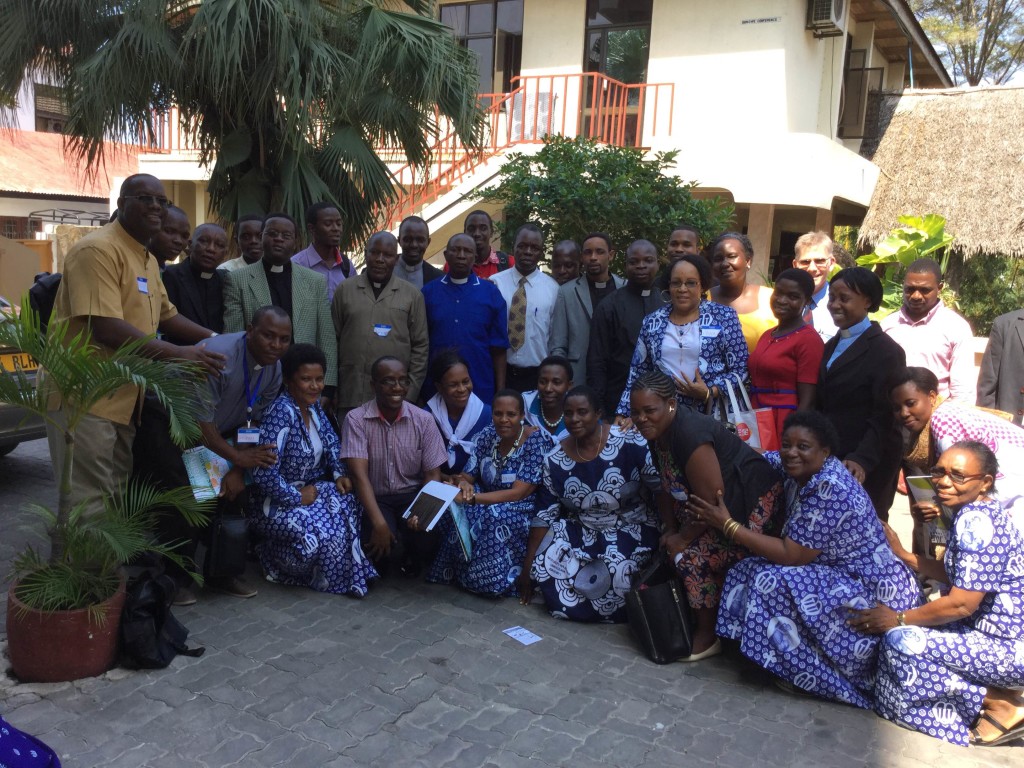 Some of the participants in the EFOGE conference also attended the Empower training the next week. Rev. Domnic Misolo, the Founder and President of EFOGE, who is from Kenya, and his assistant, Risper Odongo, also attended the training. Domnic has missed the previous trainings Empower has held in Bondo, Kenya, because of his busy schedule.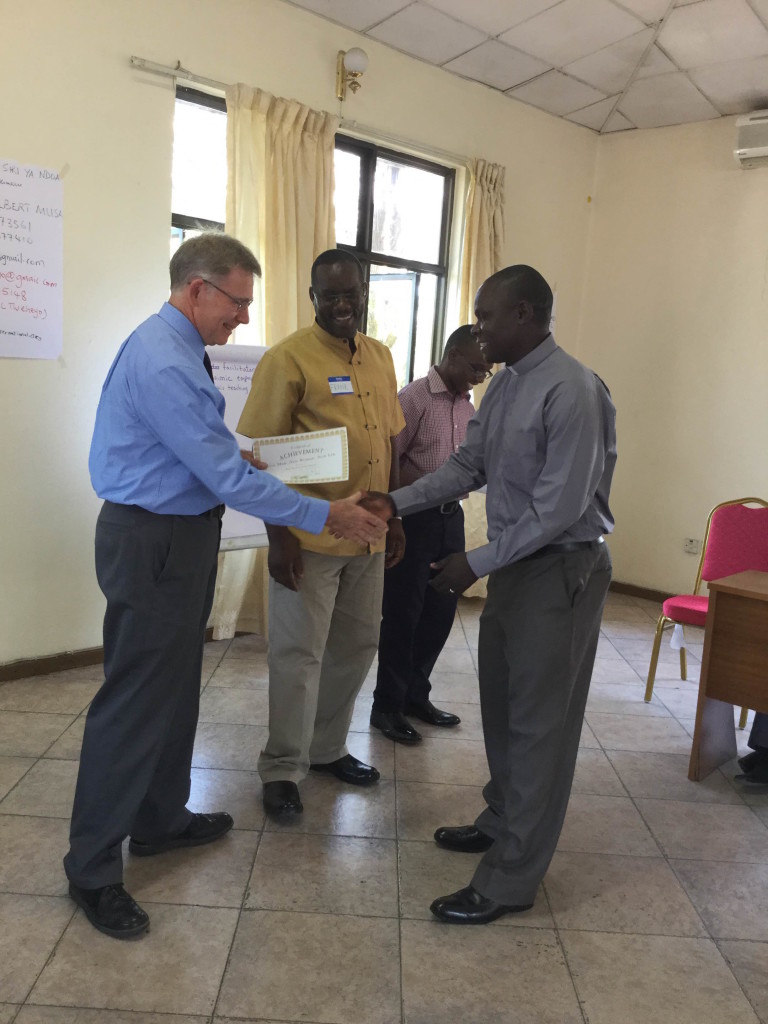 Eliya and his wife Consoler live with about 39 girls who are former street kids, abandoned or brutalized by their families. Another 150 girls are helped by the same organization while still living in their own homes. Their organization, New Hope for Girls, is a harbinger of hope in Tanzanian.
The discussion questions at the beginning of the training, which included asking participants to name the burdens on men, and burdens on women, in their culture, gathered a lot of discussions that set pace for the in-depth bible study on Creation, Fall and Redemption.
It is not easy to break through in the mindset of people, especially if they have always been taught a different interpretation of Scripture. The reporter for study number three, about the "Fall," together with her group, came into the training convinced that Adam was not in the garden when Eve was being tempted. (This is a common belief throughout Africa.)
They vehemently argued from various angles to the contrary. However, our study points out that Genesis 3:6 says that the woman "also gave some to her husband, who was with her, and he ate it." Because of traditions, this is hard teaching for many to accept. When it was finally settled that the Bible is clear about both being present, the reporter repented from the front. This prompted several clergy to openly repent for having misled people by teaching erroneously.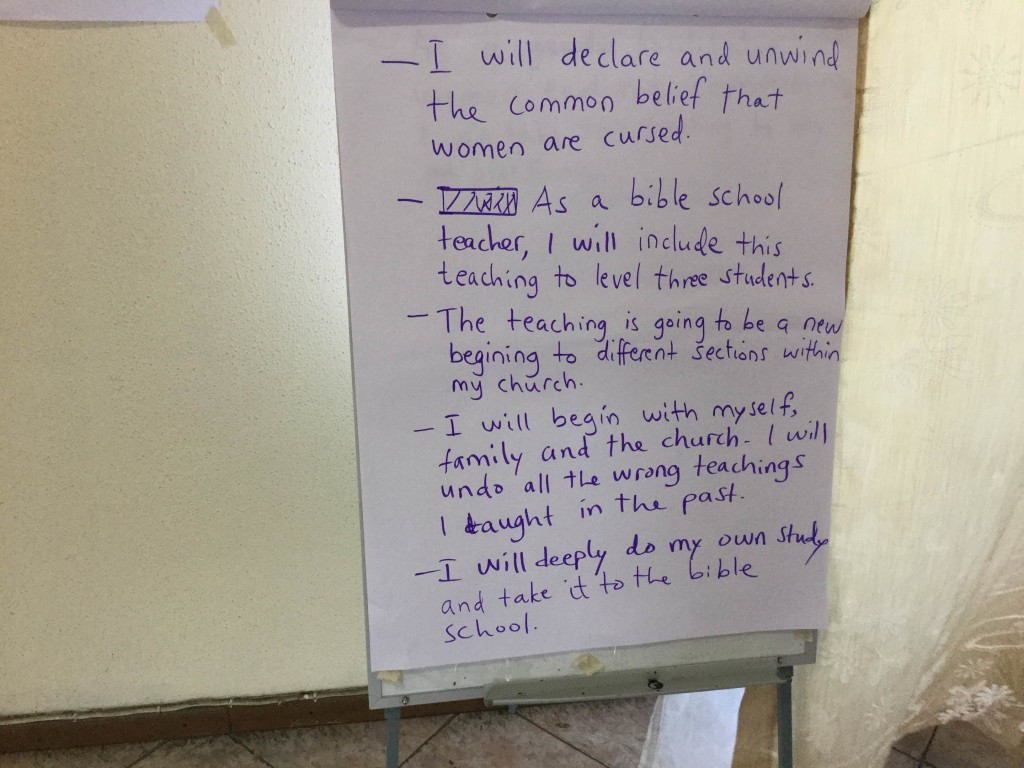 Equally the "curse" generated a lot of arguments. (Many cultures, including this one, believe that the woman is cursed, which somehow makes poor treatment of women acceptable. Our teaching disputes that with biblical truth. Read more about it here.) It was a blessing to see many clergy admitting that they have both believed and have been teaching a lie to their congregations. As a result of what they learned, these leaders pledged to change the way they teach and the way that they treat both their families and congregations. One said, "I will begin with myself, family and the church. I will undo all the wrong teachings I taught in the past." What a powerful statement.
Wayne masterfully compared and contrasted Patriarchy versus Servanthood as demonstrated by Jesus and this brought a huge breakthrough to the training. (To see the entire New Man, New Woman, New Life study, visit our resources page.)
By the time we reached the study of Paul (Ephesians 5-6) it was clear that most people had been won over to understand that patriarchal mindset and culture had influenced the way they understood, practiced and taught the Bible. It was both humbling and gratifying to see their change of mindset.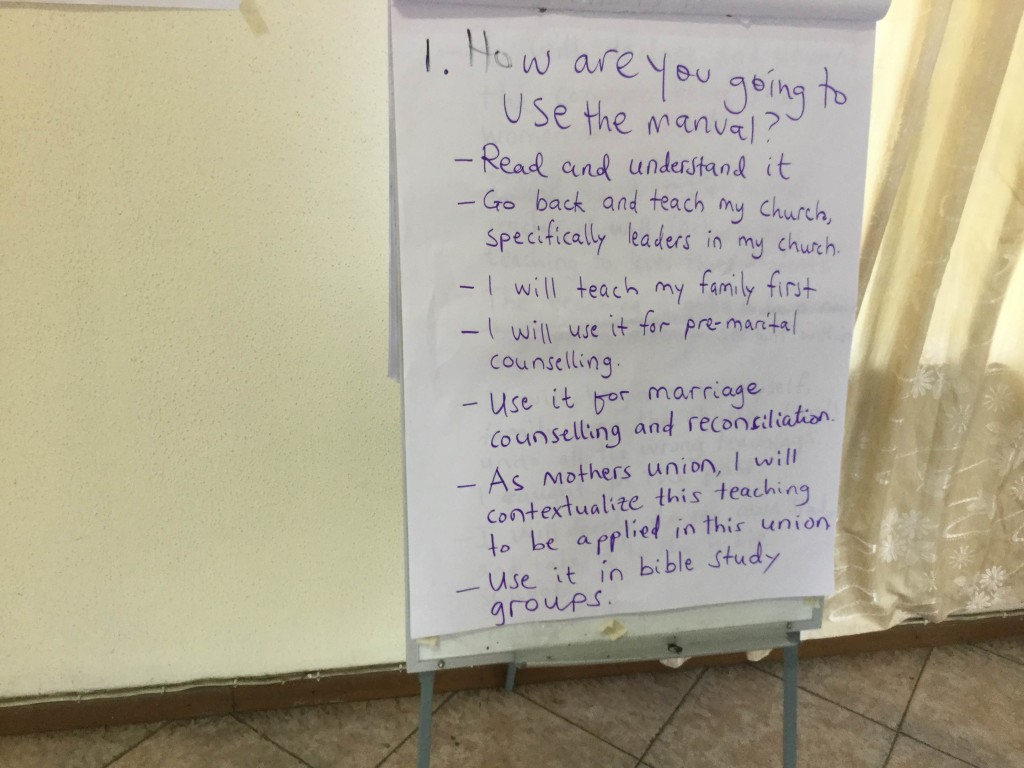 After the seminar was completed, we asked for their feedback. Speaker after speaker showed gratitude and appreciation for the teaching and the desire to go back and teach the right things. They promised to teach the message in Sunday schools, youth, premarital counseling, Sunday sermons, Bible studies, Mothers' Union meetings, etc.
Many requested for the second (master) class to help them understand more. Our master classes train leaders, enabling them to teach the material to others.
Our training resulted in multiple invitations for Empower to countries like Zimbabwe, Cameroon, D.R. Congo, Kenya, and various parts of Tanzania.
After the training, Domnic requested for a stronger partnership between EFOGE  and Empower and asked that Empower should plan a training wherever EFOGE will hold a conference, to help deepen the message of biblical equality.
Surely, Tanzania will not remain the same.