Linda Ikeda, Empower's director of Created to Belong, and creator of our Healing from Trauma and Created to Belong seminars, recently returned from her trip to Rwanda and Malawi. Once again, the material on trauma, attachment and women's health was enthusiastically received. Here is her report.
By Linda Ikeda
Reflecting on a trip like this reminds me that I always get so much more than I give. I am grateful for the many "snapshots" I took while there. I traveled with Sue Kerrigan, an RN from Washington State, for the third time. This was her fourth trip and my eleventh trip! Sue is a capable ministry partner.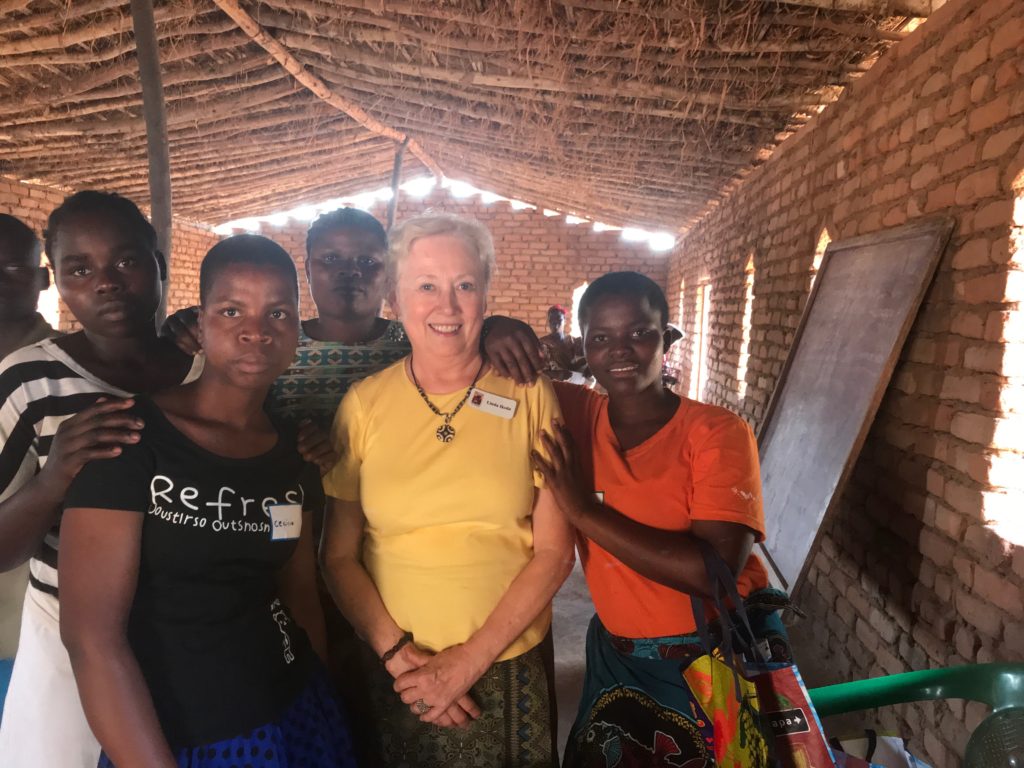 We spent our first week in Byumba, Rwanda at the invitation of Anglican Bishop Emmanuel Ngendahayo, a wonderful man with a huge heart for all those under his care. Pastor Frank Tweheyo, Empower Africa Director, joined us from nearby Kabale, Uganda. The Bishop gathered lay leaders from the 27 districts in his diocese and brought them to Byumba, where we all stayed together at the Diocese Headquarters. We taught our three classes: Created to Belong, Healing From Trauma and Women's Health. All three seminars were well-received and I thought it might be interesting for you to hear a few highlights from each one.
In the third lesson of Created to Belong, we teach about the Cycle of Authority and Repair, which explores how, during the second year of life, toddlers begin to have "wants" and not just "needs." Because they don't always want what is best for them, parents begin setting limits and the child starts hearing the word "no!" for the first time. The experience of hearing "no" from the parent creates a feeling of un-ease for the toddler, as if the relationship is ruptured. It is important for the parent to provide an experience of "repair" at this point so that the child learns that the relationship still continues even when "Mommy has to say no." This is the beginning of a child's conscience development and accepting authority. We then compare this to our spiritual development and examine how and why God sometimes says "no!" and how this helps us grow in our relationship with God.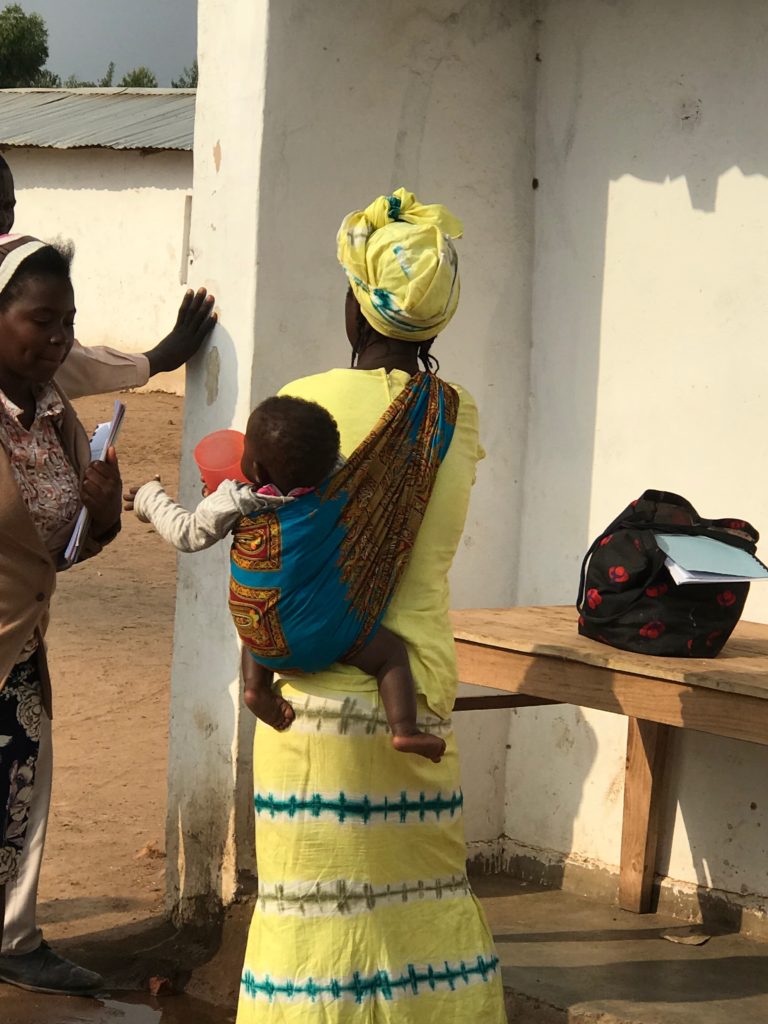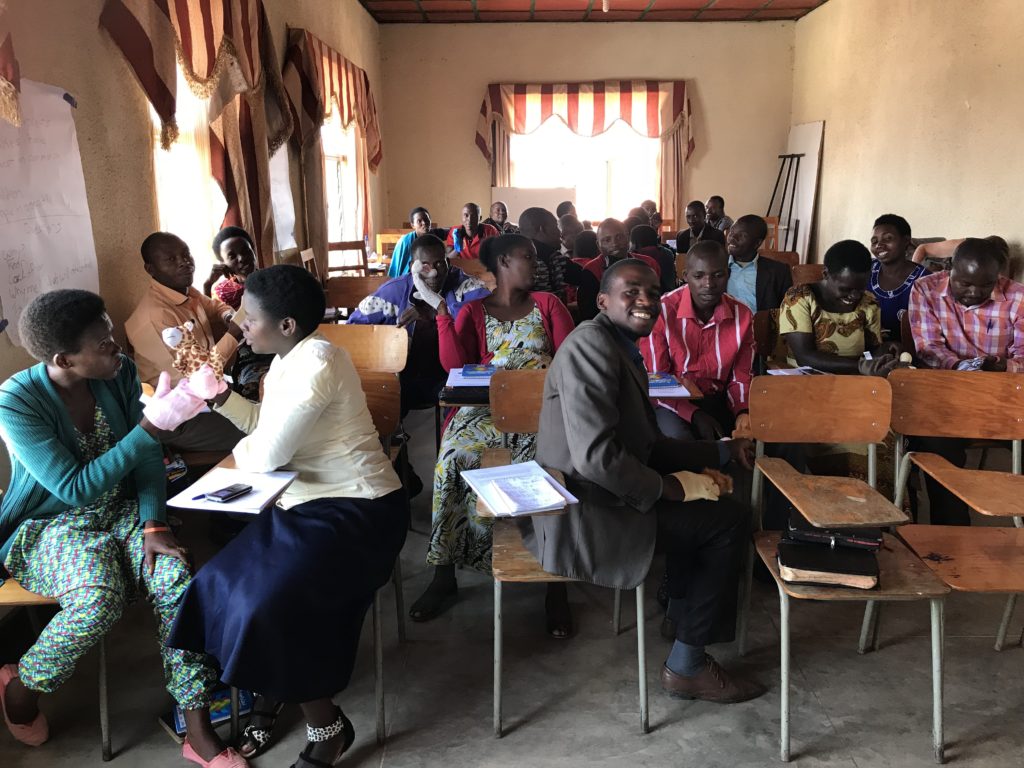 In the fifth lesson we teach about object constancy, which is when a child learns that a parent can be more than one thing at the same time. For example, very young children do not understand that Daddy can both love me and be angry with me; they see it only as one or the other. Coming to understand this about age 4 or 5 helps a child to know that we are all made up of complex parts and this is an essential building block for a child to learn to accept responsibility for their actions. In our spiritual life we often see God as only and always "loving" (according to our definition of this) or only angry and judging and just like a young child we must learn that God is not just one or the other but is also has complex parts, and that "the Whole of who God is….is who God is."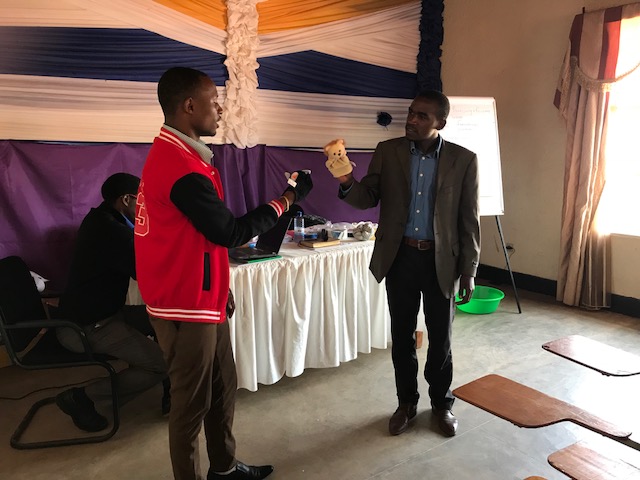 In the Healing From Trauma seminar, we compare carrying around unresolved trauma to carrying a huge bucket of bricks. We have a volunteer hold a bucket while bricks are placed in it to represent some of the emotions and symptoms that come with trauma. And as we teach different tools to aid the trauma survivor, we remove the bricks, one at a time.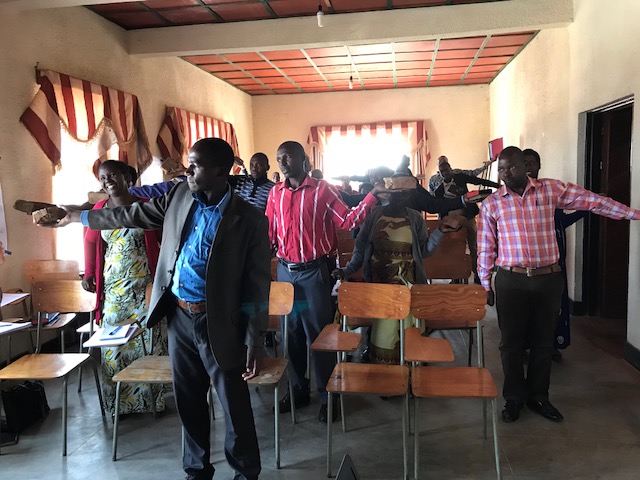 We also spend an entire lesson teaching about forgiveness, which is so often misunderstood in Christian communities. We teach about what forgiveness is NOT before teaching about what forgiveness IS. And we give participants an opportunity to forgive someone who has offended them by writing about the offense and their decision to forgive, and then we burn the papers at the foot of a cross.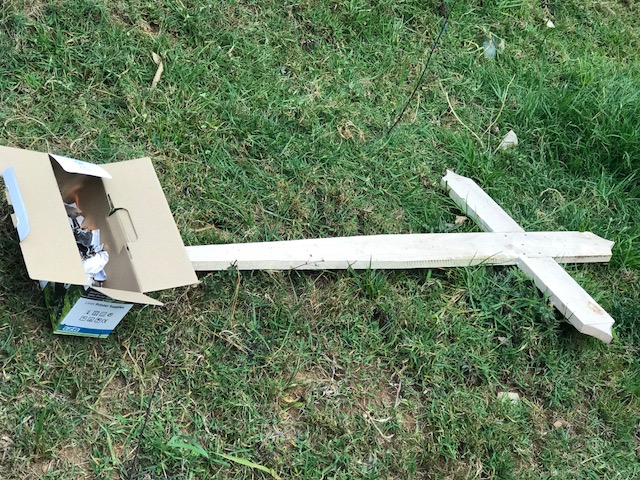 The Women's Health Seminar is always a joy to observe as women, most for the first time, come to understand their anatomy and physiology. The women actually clapped and cheered when seeing the model of the birth canal and understanding this is the opening from which babies are born!
Our second week found us in Phalombe and Mulanje, Malawi where we taught the Master Classes for Created to Belong and Healing From Trauma. Most of the participants here have already been teaching the basic material and the Master Class is designed to help them hone their understanding of the concepts as well as learn principles of effective teaching. We also taught the Women's Health Seminar here with a similar enthusiastic response. Pastor Arnold Phiri Mphulupulu, Empower's Malawi director, co-taught these classes with us.
After each seminar, we take time to have the participants gather in regional groups and brainstorm and plan for carrying the trainings forward. It is always exciting for us to hear their plans and know that our learners are taking Empower's Train-the-Trainer (T3) model seriously.
I came home with many funny stories, like having my four-pound rubber brain model removed from my backpack at the Malawi airport because it "could be used as a weapon"! And I will never complain about a worship service in the States being too long after sitting through a four hour service at the Anglican Cathedral which included three sermons, seven choirs, greetings from five missionaries, a baby dedication, the installation of 11 youth into the youth group and the dedication of two newlywed couples!  We ate a lot of chicken while in Africa, some we transported alive, in the back of our car!
I am so grateful for good health, all our luggage making it to and from, our wonderful partners in Malawi and Rwanda and the privilege of serving. God's faithfulness was evident every day and I know many of you were praying. Thank you again for your part in making this trip possible.