Children who lose their parents go through unimaginable trauma. The loss of the person they've just begun to attach to, especially at a tender age, interrupts their emotional and intellectual development. Those left to care for them are often traumatized as well.
In areas devastated by the AIDS pandemic, poverty, hunger, and other challenges, trauma affects almost everyone. That describes the situation in much of Malawi pretty accurately. PTSD (Post Traumatic Stress Disorder) is common.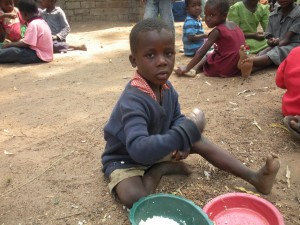 That's why for the third year in a row, Empower partner Linda Ikeda will be traveling to Malawi, this time to teach the first ever Created to Belong Master Class. Sue Kerrigan, who went last year, will accompany her, along with new Empower partner Ann Lo. Linda, an R.N. and a licensed marriage, family and child therapist, is the author of Created to Belong and recently developed the Master Class materials. Sue is a licensed R.N. from Seattle. Ann is interested in translating Empower materials into Chinese, as she and her husband run a ministry in China, as well as pastoring a church in northern California. Coincidentally, June is PTSD Awareness Month here in the U.S.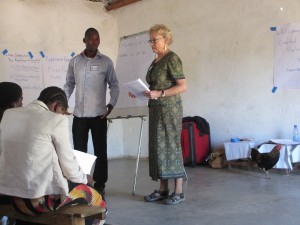 The team will travel June 23 through July 9.
Training the trainers
"We're hoping to work ourselves out of a job in the country, and we're on our way to that," Linda said. Because of Empower's "train the trainer" philosophy, our goal is always to teach the seminar, then get leaders to take a master class, after which they can take complete ownership of the entire process. As our name indicates, our goal is always to empower others to not only learn, but share what they have learned.
A Master Class provides advanced training to leaders who've already taken the seminar and are using the materials and have even begun teaching them to others. "It's more in depth, but we also talk about teaching techniques, and explain our philosophy of using small groups," Linda said. Master Class participants don't just learn the material, but learn how to teach it and the reason for using certain teaching methods. The class also includes problem-solving and a Q&A so that Linda can offer coaching.
The class will be held in the town of Mulanje, where Linda and her team visited last year to offer the two seminars Linda created: Created to Belong and Healing from Trauma. Last year, when Linda and Sue taught CTB in another town, Lilongwe (the capital of Malawi), a Bishop from another part of Malawi, known as the Lake District, attended. He has requested that Linda come to the Lake District where he oversees 50 churches, and teach a seminar. So Linda, Sue and Ann will be traveling to the Lake District after they finish the Master Class.
Linda and her team will also meet with the Principal at Berea Bible College while they are in Blantyre, as he is interested in both workshops.
Malawi is home to many orphans created by the AIDS pandemic. Created to Belong focuses on how separation from an attachment figure (parent or caregiver), followed by neglect, poverty, and hunger, causes severe trauma that actually hinders not only cognitive and emotional development, but interrupts a child's development of a conscience, as well as their ability to trust.
In addition to the trauma of either being an orphan or caring for a large number of orphans, Malawi is in the midst of a terrible drought that has devastated crops there. "Several people who attended the training we gave last year have died" from hunger, Linda said. Food shortages have made food extremely expensive or simply not available, she said. This situation only exacerbates the trauma people in Malawi are experiencing.
Bridging the language gap
The good news is, those taking the Master Class are already using Created to Belong and helping children and caregivers to heal and move forward. They're able to do so because of the efforts of Arnold Mphulupulu Phiri, a pastor from Blantyre, Malawi, who translated the Created to Belong workbook into Chichewa, the language spoken by most people in Malawi.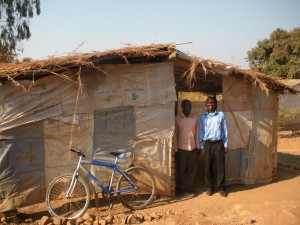 When our teams go to various countries, a translator assists as they teach. Arnold has served as our translator for six years, for a number of our teams. But now, both Created to Belong and the Healing From Trauma curriculum have been translated into Chichewa.
Arnold is an amazing man of God who started a day orphanage in response to the AIDS crisis in Malawi. Many villagers there have taken in orphans, but because of the trauma of losing their parents, and the shame and stigma attached to AIDS, these children often act out and misbehave. Their over-taxed caregivers would label them as "bad children" and continue the cycle of shame and rejection.
Now that both seminars have been translated, local leaders can come to the Master Class, receive training and coaching on how to teach and present the materials, and share it far more easily than our team could do themselves.
Arnold, in an email about the trip, wrote something that sums up our calling to Malawi: "One village headman man is very much interested that his whole village should learn the CTB. It's a big work."
The cost of publishing the new workbooks in Chichewa is approximately $1000. The translating of HFT is about $300. If you'd like to partner with us in this, please click here to donate.
Please pray for safe travels for the team (our team will travel 29 hours to get from California to Malawi), understanding and insight for the seminar participants, and funding for the translation and publication of these new materials.