Empower sends teams of teachers to train leaders in Africa, India, Haiti and the United States. We only go where we are invited by local leaders, who often hear of us via word of mouth. The Holy Spirit opens doors in amazing locations. Our dream for Empower is that we would be able to have enough funding to say yes to all the invitations we receive.
Here's what leaders around the world are saying about Empower:
"I've learned how to take good care of the children. For my own spiritual life, I've learned how to attach to God. There are many things that have changed in my life. This book has been an eye opener. Even in my family, this book is helping us how to live as a family."
              –Created to Belong seminar participant in Mulange, Malawi
"We never tire of watching the dawn of recognition light up the faces of pastors and their spouses as they begin to understand for the first time God's perfect design for living in harmony with one another and their Maker. Pastors now realize that God not only wants, but also encourages them to foster the spiritual growth of their spouses. As a result, the whole family is able to function as a unit in loving service to one another and to God. What a testimony of God's love and mercy!"
              –Dan and Francine Thomas, Empower Missionaries, Tanzania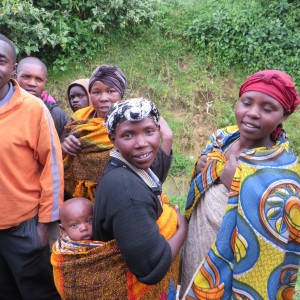 "Thank you for your commitment in training the people on Created to Belong. My life and of those who attended the trainings have really changed. Thank you for the care, love and meals which we shared together."
                  — Arnold Mphulupulu Phiri, Pastor from Blantyre, Malawi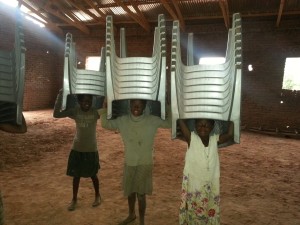 "I've never heard about attachments, that people could be attached to others. I didn't know how to forgive others, that when you pray and forgive others, God brings you together with that person. I've learned about the needs of a child, children were misbehaving but I didn't know about the needs of children. Now I know. As parents, we really need to know what our children are needing and signaling. When you do that, then you will have good relationships."
                                  –a man who received the CTB training in Malawi
Woman: "This book has helped my life. I have children, but I didn't know how to take care of them. I see now children are important, and that they have needs. I have learned that when a child is smiling, I should smile back. This book has really help me learn to take care of children, whether my own or others."
                                –a woman who received the CTB training in Malawi
We received numerous positive responses to the New Man, New Woman seminar, including:
"This seminar was a big privilege, refreshing our family life."
"I think every husband should wash his wife's feet following Jesus' example."
"I have understood what it really mean to submit: mutually, voluntarily, willingly."

"I now realize that our Christianity and understanding of the Bible has been shallow."
We found the seminar material very biblical and sound. The teaching style was excellent – participatory, interactive, interesting and respectful. Christ makes all the difference – His redemptive grace and power of His love restores our marriages and families to the life of fullness…
–Johnny and Koki Desai, Ahmedabad, Gujarat (India)
"Abundant Life Center is a community driven initiative supporting and caring for orphans and vulnerable children, widows and women, people living with HIV/AIDS in Malawi. It was really great to be under your mentorship and training, I seriously benefited a great deal."
                                                –Director of Orphanage, Lilongwe, Malawi
"Men are treating their wives as friends and helpers, not as servants. They in turn are helping their wives. For example, they prepare tea for their wives and families in the morning. When the wife gets up first in the morning to make breakfast for the family; husbands are now making the bed. The husbands will often fetch the water for their wives. One wife's comment was, 'He carries the water bucket to the bathroom for me; now that is love!' They eat together with their wives, rather than in separate rooms (for example, the husband in the dining area and the wife, servant-like, in the kitchen)."
–Wayne Pelly, Empower Missionary, on the results of the New Man, New Woman seminar in Kenya
"In our culture, we are taught that man is superior to the woman and therefore the ruler of the woman. After having understood the passages in the Bible study book of Empower, we decided to change our ways of living, and to submit to each other in love.
"Within a few days we enjoyed this new way of life so much that we decided to share it with our neighbors. After some days we were six couples and three single young men. They had liked the teachings so they decided to always meet and discuss. Later, we got testimonies from three women of the team that life was changing in their homes.
"God bless you and Empower International Ministries. We are very happy that we attended Empower seminars. We are now living a new life."
–Kasereka Mulemberi, a Theology student at Uganda Christian University, Bishop Barham University College, Kabale, but from Democratic Republic of Congo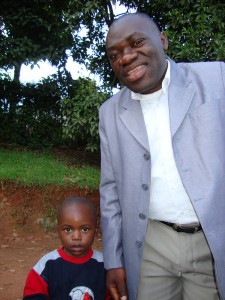 On behalf of the members of the Searchers Class, I thank you for sharing your inspiring message with us. As one of our members said to me, "What could be more important in this world than helping people to learn to love each other and God?"
                                                   –Sunday School teacher, Orange, California
"David and Sarah Nutter were a gift to us. I was their interpreter for the whole time they were with us in Bungoma Kenya. Their teaching was very interesting and very easy to understand, everybody did not want the seminar to come to an end. I AND THE PEOPLE WHO ATTENDED ARE TRANSFORMED FOR THE BETTER!!!! FAMILIES ARE HEALED. MY FAMILY IS HEALED!!!"
"I want to confess to you that we were very much blessed and we are transformed from glory to glory. There were so many corrections we received from the teachings such as man was not cursed but Serpent and the Ground were cursed. Husband must also submit to his wife as much as he wants her to submit to him. I confess to you that my life after attending this seminar has never remained the same. I am a principal of a Bible College here in Kenya but there are so many new things I personally got from the teachings brought to us by David and Sarah Nutter, which I never got in my university. They were a mystery that was revealed to me that day and I am opening the eyes of many by revealing the same mystery to them."
— Apostle David Barasa Wanyonyi, the Founder and Bishop of The Five Fold Ministries International, Mayanja Town, Western Kenya, and Principal of Jubilee Bible Institute.
 "We believe that the training is important for us as church leaders and pastors, firstly because it reveals the hidden mystery in "God's image" as relates to family life and relationships. Secondly because it creates a restoration understanding of that image, so that we are moved to love people just for that sake, God's image. Finally, the training helps us to appreciate the Biblical call to seek justice for the poor, those people in whom God's image has been destroyed, more often than not, by broken families."
 –Stephen Olang, church mobilization director, International Justice Mission, Kenya
"New Man, New Woman, New Life is an excellent book. We plan to use it to teach lay pastors and in church seminars for those pastors who work to prepare people for marriage. I think the vision will transform African marriage into Christian marriage where equality is such important factor.
"This is an important book for African context where women are dominated by men. People are always afraid to promote women because of the experience they have observed from some political women who turn to kill their marriages. And their children suffer from lack of proper pastoral (supervision).  However, the fact remains that most women in Tanzania are victims of African culture, which oppresses them very much.
"Thank you so much for the spirit of God who directed you in using this important book in Christian families.  It is really a very important tool for pastors in Tanzania."
                                                        –The Reverend Given Gaula, Tanzania
"I highly recommend Empower International. I have read, analyzed and participated in their activities and can recommend their teaching as biblical, holistic, spiritual and aiming at spiritual growth. The Bible study is excellent and it is being used in our home cells and by Mothers Union in our province.
"The methods and strategy and the mission of Empower International are excellent. The people on the team are also very good and full of integrity.
"Dr. Carrie Miles is an excellent leader, scholar and a transformational servant leader.
"We have received immense blessing and have used Carrie Miles as our guest speaker many times."
–The Reverend Medad Birungi Yesua, President, World Shine Ministries; Chaplain, St. Kakumba Chapel, Kampala, Uganda
 "Many thanks for your coming to Burundi and your good family teaching. The program we did on Heritage TV has had much impact. Many people who need help are calling me. I really need your prayers so that I can be useful to them!
"I think that I will be invited again there in October for another TV program for families.
"We also met recently with pastor Esron Rutayisire to talk about how we can proceed to help Burundian families with skills you taught us."
                                                                –Sister Gloriose Kagayo, Burundi
"A pastor who attended only one afternoon of the seminar wanted to know why the book talks only about women. The other two pastors who were there for the whole two days challenged him and narrated how the study challenged their hitherto beliefs, and how they were greatly helped.
"We had our weekly Empower Bible Study meeting and I asked the pastors what had transformed them in the book.  One pastor said that Genesis 1 and 2 have opened his eyes to see the value of a woman in a marriage relationship. He is involving his wife more and more in decision-making.  Another pastor said Chapter 8 about Jesus and the "unclean women" has opened his eyes as a pastor to look at people from God's eyes, especially women. Also, he talked about how he grew up admiring his uncle who beat his wife every day. He thought beating a wife makes one manly.  He has completely changed his philosophy of beating (not that he was doing it, but he still held the view).
"Such testimonies are worth every effort, every time and every dollar spent in Africa."
                                      –Pastor Frank Michael Tweheyo, Kabale, Uganda