The following is a report from Africa Director Frank Tweheyo about his recent work in Kampala, Uganda.
"I was so relieved this week to know that women are not cursed," said Miriam, a participant. "It is so liberating a truth! I learned that Jesus came to upset the effects of patriarchy, and that He encourages us to be servants, not lords. The Bible teaches mutual submission, not male dominance."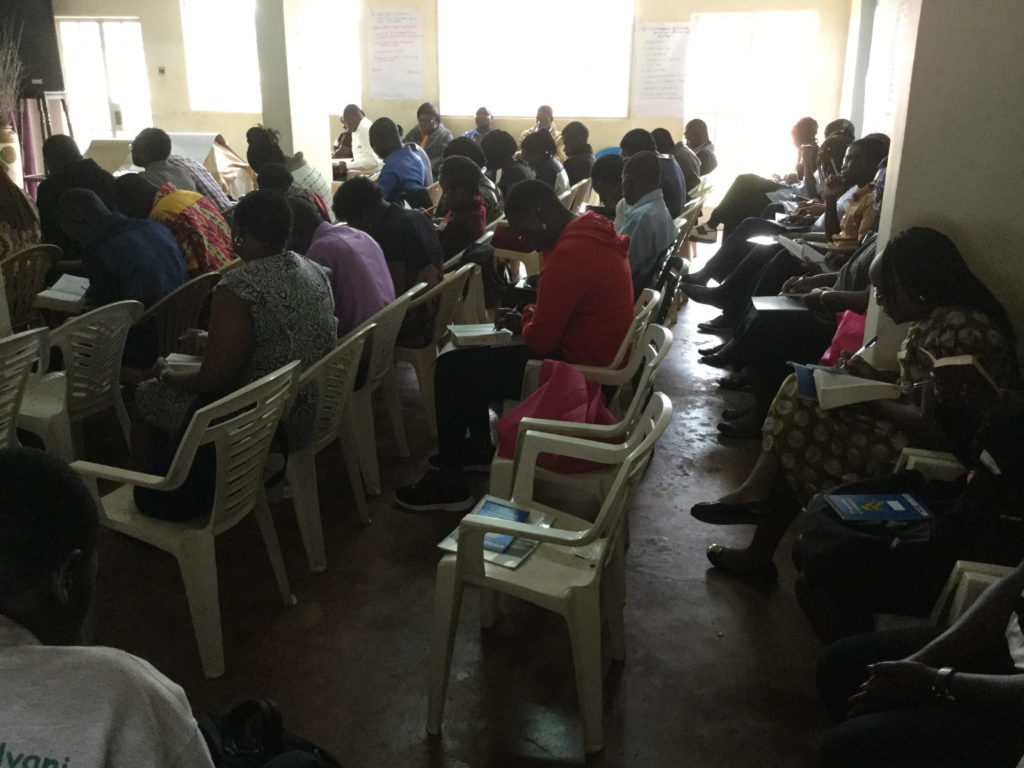 This was just one of the enthusiastic responses to our recent training at the Kampala Evangelical School of Theology (KEST). After an earlier training last May, the school's dean, Emmanuel Akatukunda, invited Empower to return.
Empower's Africa director, Frank Tweheyo, and Empower Minister Wayne Pelly conducted the training.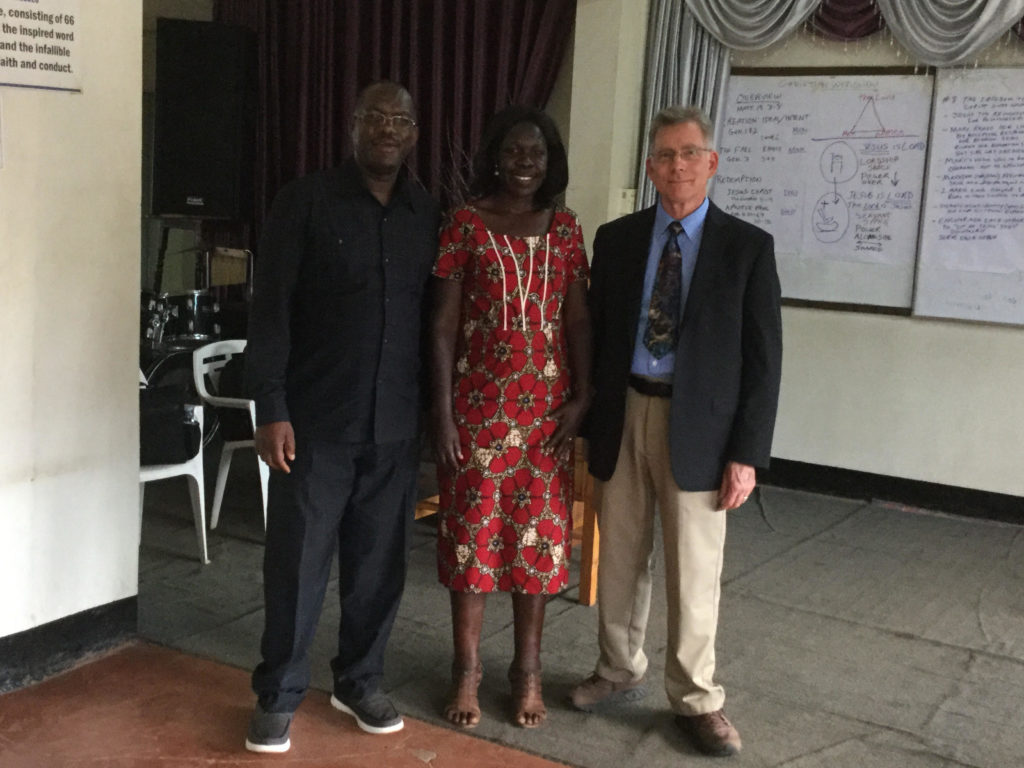 The follow-up training, held in late summer, was in the spirit of the growing partnership between KEST and Empower, but also those who were trained spread the word and many other people got interested.
The timing of August 20-22 was perfect for KEST, EFOGE and Empower, and more so for Wayne Pelly, who was traveling to Uganda that week to speak at EFOGE-CBE (Ecclesia Foundation for Gender Education-Christians for Biblical Equality) conference in Mukono, near Kampala later that week.
Ecclesia Foundation for Gender Education (EFOGE), led by Rev. Domnic Misolo of Anglican Church of Kenya (ACK) Bondo diocese, has been in partnership with Empower over the years especially since 2012 when they held their first conference at St. Paul's University Limuru, Kenya. At that conference, Empower President Dr. Carrie Miles was one of the plenary speakers. All the other subsequent conferences, Empower has been represented by Wayne and Frank as plenary speakers.
Furthermore, because of this partnership, several Empower trainings have been held in Bondo and Maseno West, in Western Kenya.
As we have done in years past, we held New Man, New Woman, New Life either immediately before or after the EFOGE conference to give chance for participants learn the message of biblical equality in a more hands-on, practical way. Rev. Domnic led a group of about 12 leaders from Bondo, including Christine his wife, to participate in the seminar before the EFOGE conference later that week.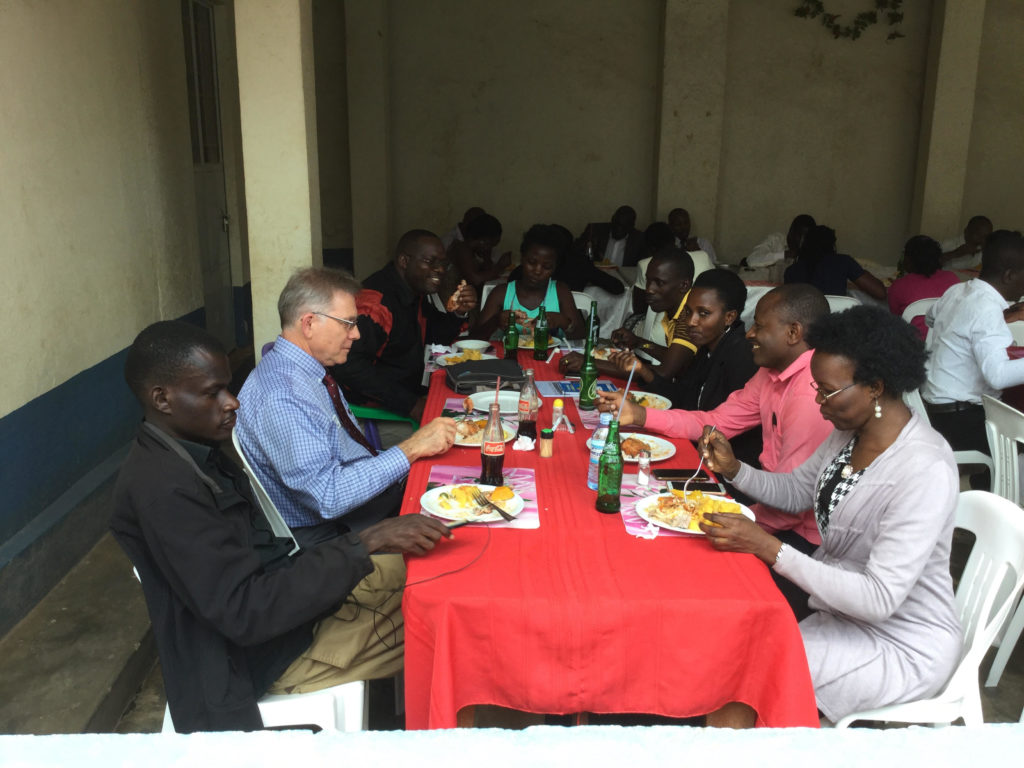 Empower hosted the 12 leaders for three days as they attended the seminar.
Others participating included KEST students and some faculty members, with the Principal, Dr. Philip Wandawa, giving two devotional talks featuring the Christian worldview, which were very well received.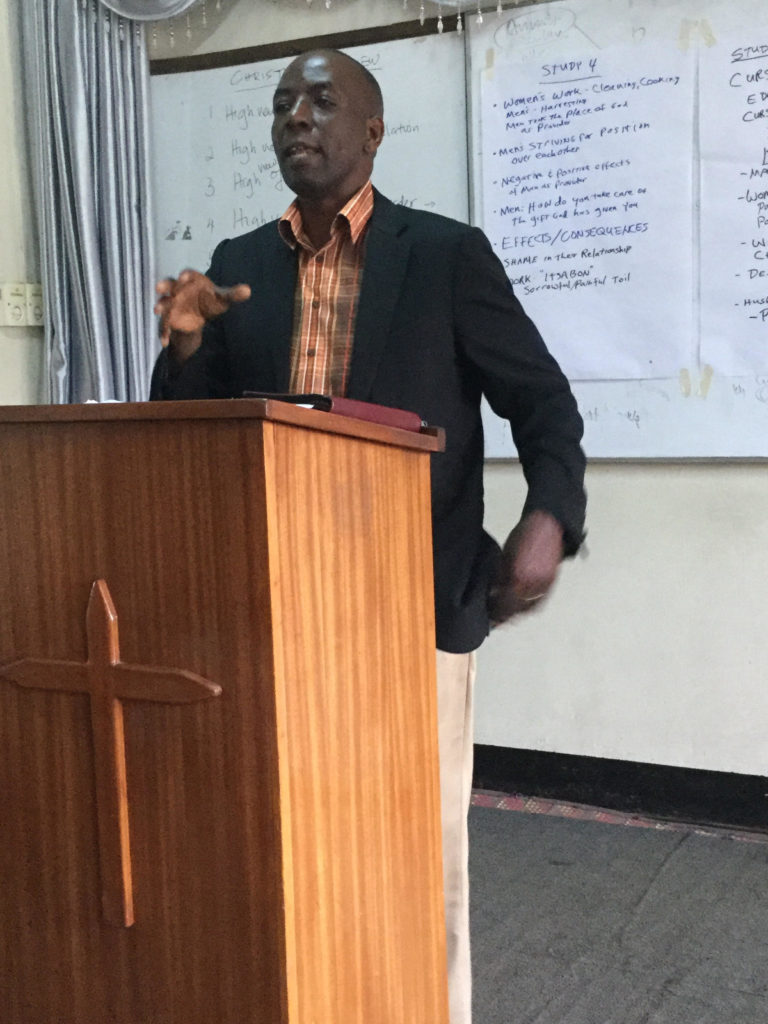 Other participants included some KEST alumni (including the wife of a former Prime minister of Uganda), several pastors and civic leaders from within Kampala, among others. At the very peak we had about 50 participants.
Wayne and Frank facilitated this amazingly dynamic group of multi-cultural leaders and academics for the exciting three days.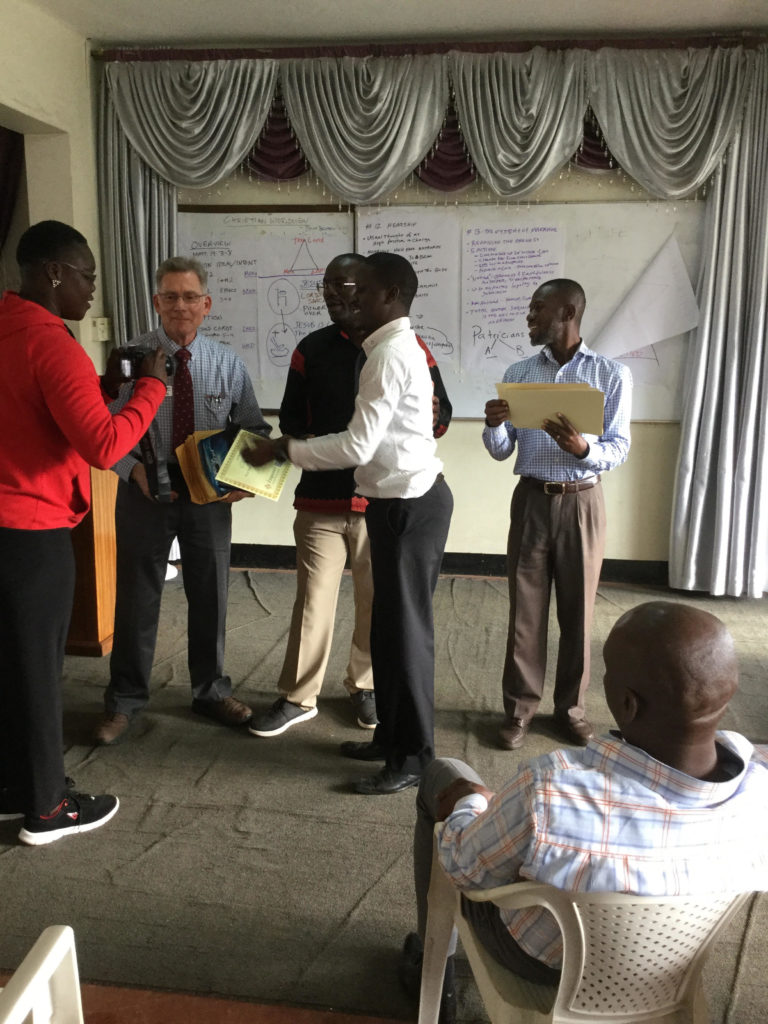 The participants' reflections after the training made it clear that the lessons learned went home into the participants' hearts.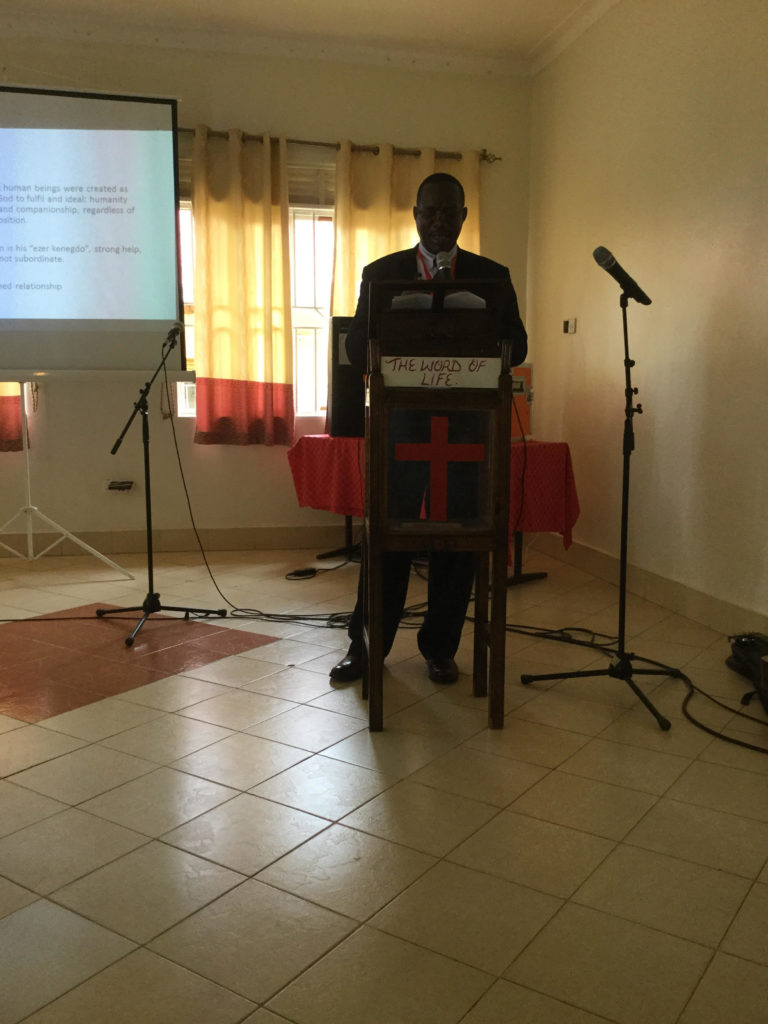 Several of the participants from Uganda as well as those of Kenya traveled to Mukono for the EFOGE-CBE conference after the training. As mentioned before, hosted by Rev. Misolo, Wayne and Frank were some of the key plenary speakers drawn from across the world.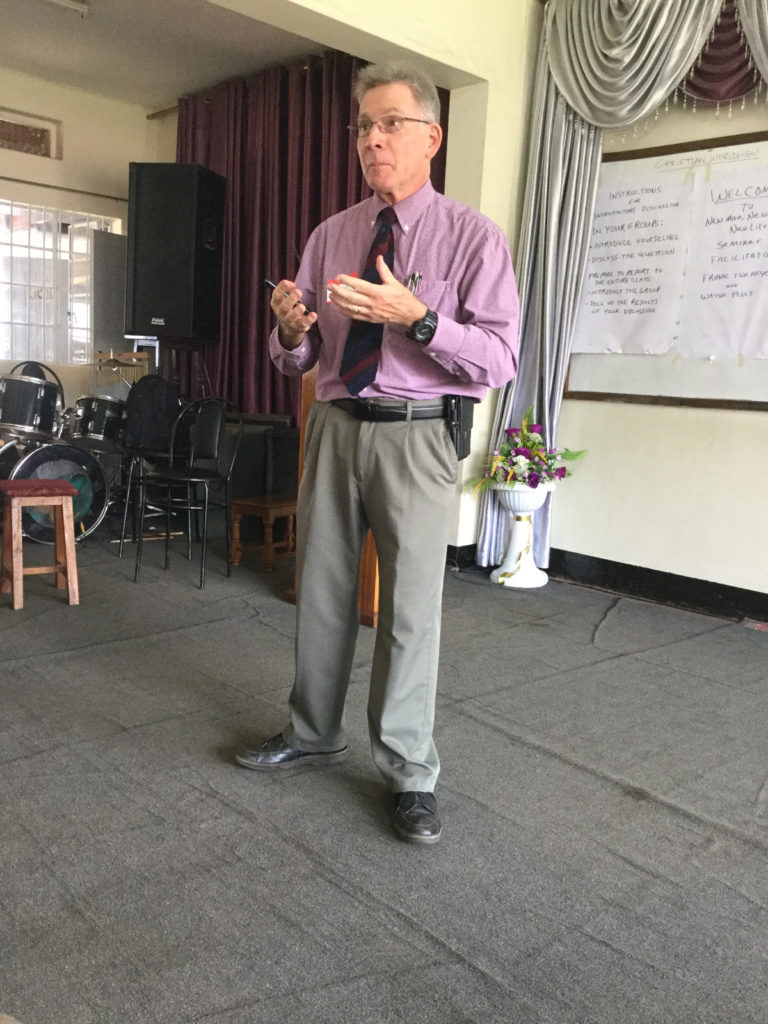 Their presentations were very well received and the participants from KEST reiterated that they got more from the conference primarily because they had attended the New Man, New Woman, New Life training. This opened them to receiving the concepts that were being presented in the EFOGE conference.
An interesting note: KEST students who attended the training were given assignments which are being graded by Frank on behalf of Empower and the grades will be formally entered into their overall class score sheet at the seminary.
Thank God for the KEST and EFOGE partnerships with Empower.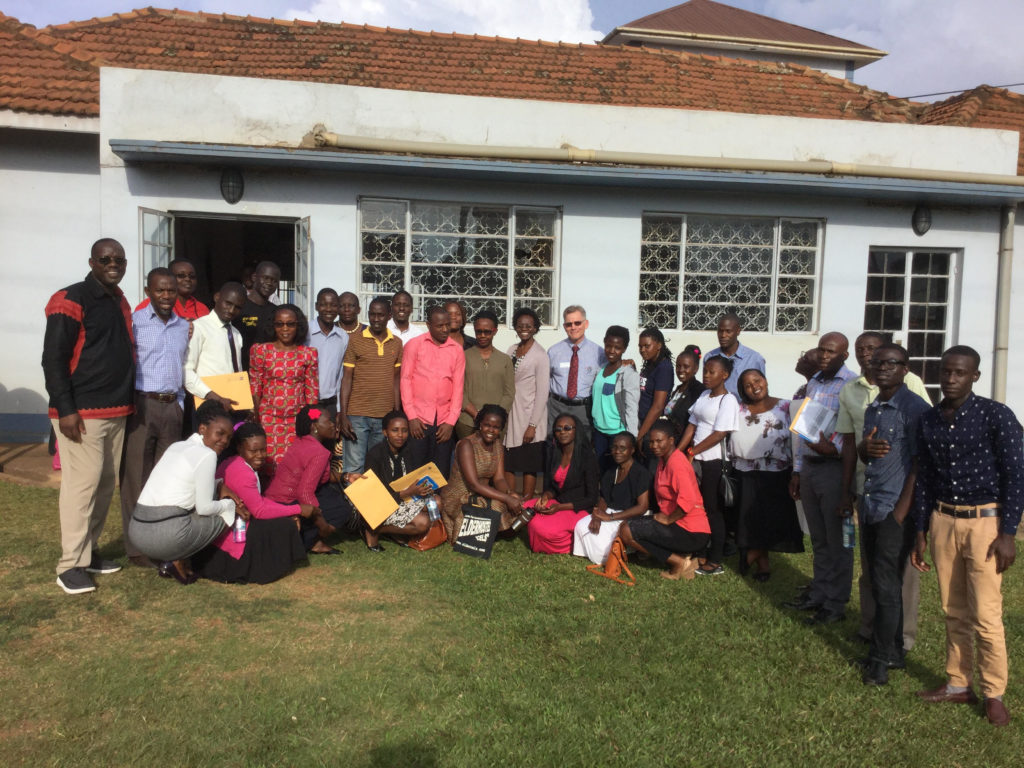 Several participants shared their responses to the seminar. Here are a few highlights from their feedback: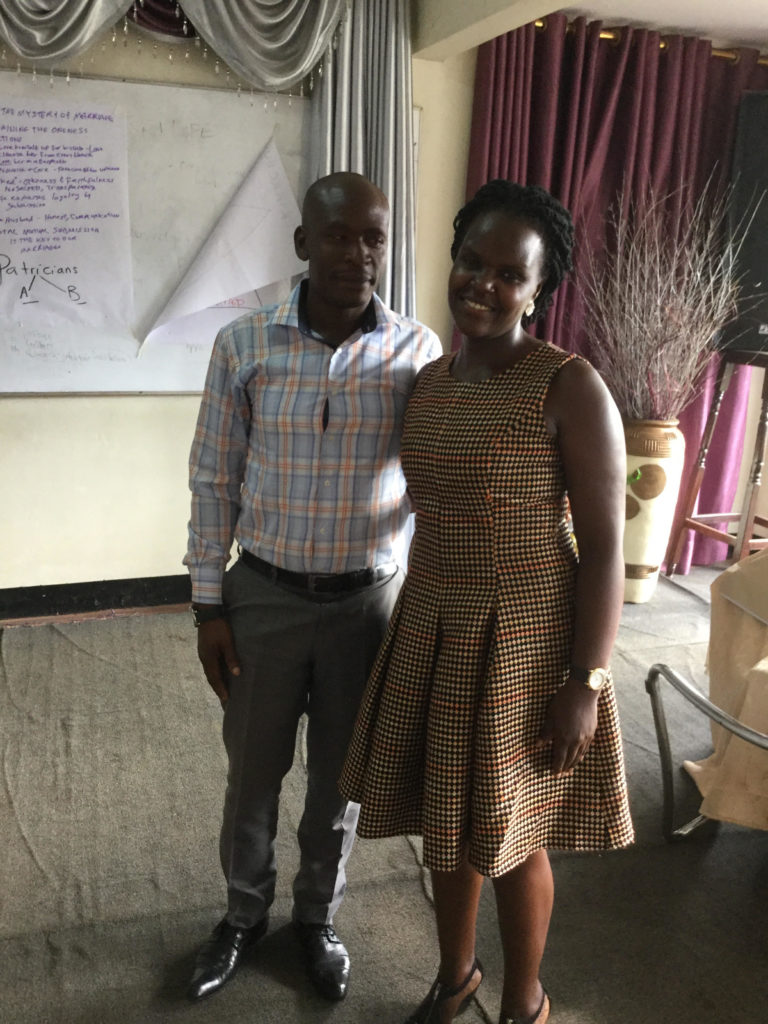 Participant #1
I learned that Adam and Eve were not cursed, but rather the ground and the serpent. This was a great surprise. The helper ('ezer kenegdo) is a strong person who succors another, in a face-to-face relationship. It was surprising to learn that man and woman were created equal.
Jesus teaches us to be servants not Lords and to serve with humility.
Traditionally, men are believed to be the head of their families and every other person is below them, However, Paul teaches us that head is love and brings everyone in unity.
Paul encourages men to treat their wives as their own bodies and wives to do the same. Paul encourages mutual submission.
Ephesians 5: 21-33 brings back the face-to-face relationship and God's creation ideal. Husbands make their wives glorious.
No secrecy between husband and wives.
Participant #2
Jesus teaches us what it means to be Lord, by serving other people and using our positions to make them better.
(The Greek word) hypotasso: to put or place under: Mutual submission to empower the other not put them down. This clears the confusion about what we have always known as submission, where husbands would seem to be like small gods in their homes.
Humility is a test since it is a lifestyle.
Work is not a curse. I learnt the difference between tending the garden and sorrowful toil ('itsabon). God blesses work.
God hates divorce
Women were viewed as sexual objects, but Jesus changes all this, redemption values women. There should not be sexual double standards.
Participant #3
I have been so blessed this week. My life is totally changed and transformed.
Ministries should be supported based on giftedness not gender.
People should not be judged based on their gender, color, race or social status. We are all created in God's image.
Men have been dominating the world using physical strength, economic power, culture, individualism. Women have been demeaned. Redemption changes the status quo
Jesus gives chance for both men and women to be at His feet as disciples.
We are grateful for the partnership Empower enjoys with both KEST and EFOGE!